Rob Christian, creator of Mill Wood Art, seemed destined from childhood to carve his own path to success. He grew up in Raleigh, NC, encumbered by the wilderness in the land of the pines. 
At a young age, his distinct brand of creativity got him into all sorts of mischief. His biography is full of wild anecdotes; from the time he built a homemade hang glider and jumped off the roof - to his adventures down the local river on his raft crafted from milk jugs, reminiscent of a Mark Twain story. Even as a kid, Rob was consistently developing his business acumen. He would go door to door shining shoes, steam cleaning carpets, and doing any odd job his neighbors had available. His creativity was only matched by his daringness to push his limits. 
As Rob grew older he got into dirt bike racing and water ski jumping.The culmination of a childhood full of creativity and thrill seeking catered well to Rob's professional career. Before the age of 30, Rob decided to follow his passion for entrepreneurship and quit his sales job to start an ad agency. The ad agency slowly morphed into a local sign shop in Raleigh, NC. This introduced him to the world of digital printing, full of ever-advancing technologies and capabilities to create interesting products.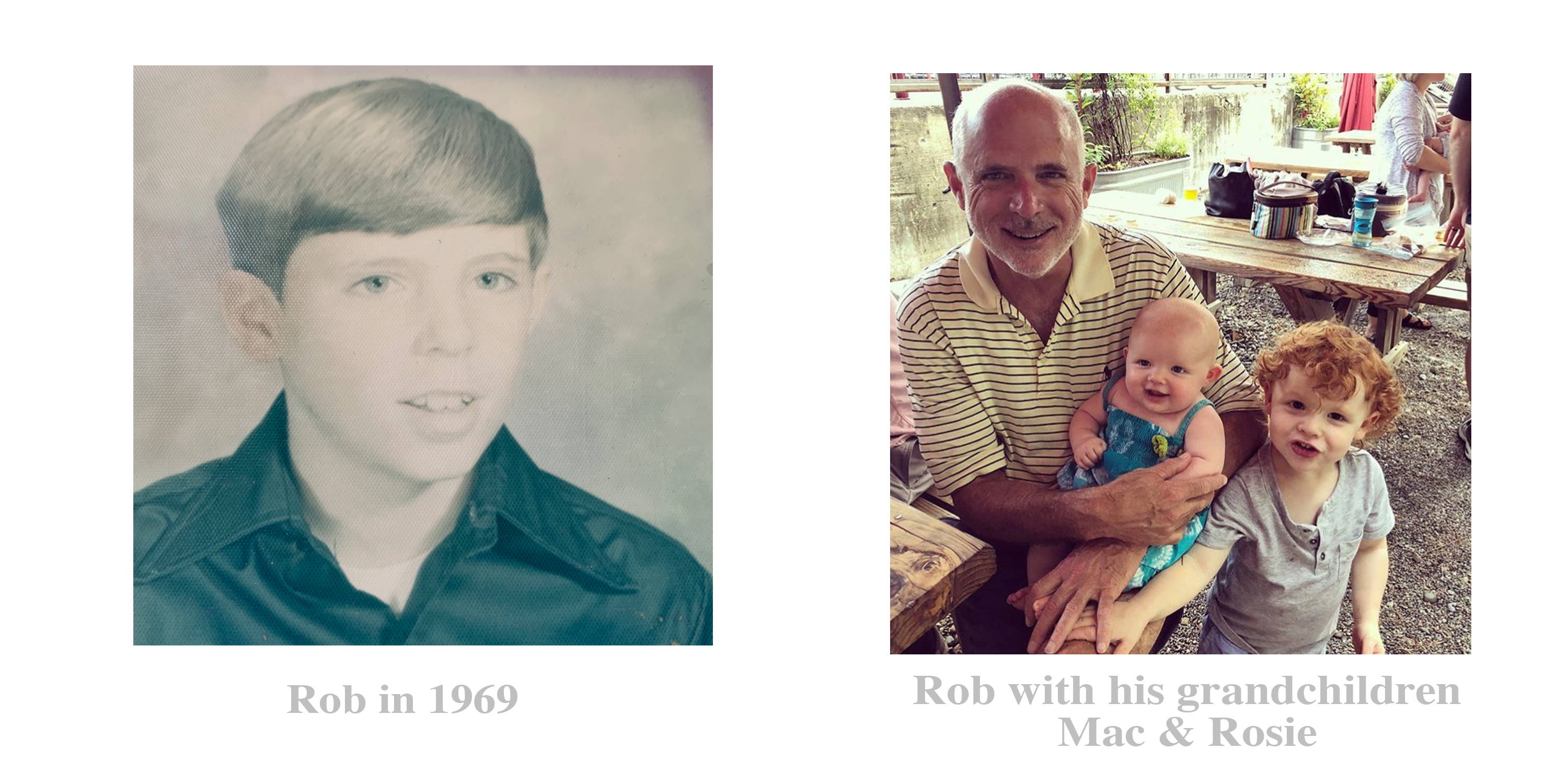 In 2007, Rob decided again to take a chance. Blending his knowledge of digital printing and his pride in North Carolina, he designed and created a beautiful piece of art printed on old tobacco barn wood. The wood came from one of the many dilapidated tobacco barns that scatter the landscape in North Carolina. The design; a vintage style rendering of one of the state's many iconic lighthouses. Excitedly, he took this piece across the street to an antique market and immediately got his first sale. The gears were now turning in his mind. He began curating more designs and reaching out to local lumber yards for the right kind of wood to accent those designs. North Carolina is abundant in Southern Yellow Pine, a rapid-growing and renewable source for lumber that has beautifully eccentric grain and texture. 
Before long, Mill Wood Art became a fully developed product. New designs were created every day. More and more people took notice and proudly displayed our vibrant, yet rustic, works of art in their homes. Mill Wood Art now has products in stores in all 50 states and multiple countries internationally. Our product continues to charm thousands of households around the globe, all starting with one entrepreneur's vision!